By far the largest amount of fishing effort in Lake Tanganyika is targeting pelagic fish, particularly two species of sardines and a species of perch which predate on the sardines. The industrial purse seine fishery, based in Zambia targets only one of these fish species, the pelagic perch. The mainstay of the artisanal fishermen are the pelagic sardines (Fig. 1). These are caught with light assisted beach seines, lift nets and (in the South of the lake) ring nets. Together these two resources probably make up 90% of the catches from the lake.


The Lake Tanganyika Research Project (LTR), funded by FAO/FINNIDA, has been mandated to study the offshore pelagic fish stocks and associated fishing industries. So as not to duplicate their efforts, the fisheries component of LTBP has concentrated on the fish stocks, and gears used in the littoral and demersal zones. It is in these zones, generally close to the shoreline, that the biodiversity of the lake is concentrated. These areas are heavily fished by the lake shore inhabitants with a diverse array of fishing gears, particularly in urban areas with high population density.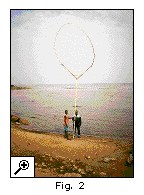 The national teams in the 4 countries have each produced an assessment of the gears used in the littoral zones in their regions of the lake. Initial results show that there are more than 50 different gears in use on the lake, and that the numbers of gears being used in the littoral appears to have been underestimated (Fig. 2). The information on gears has been combined with catch and effort data, which has been collected over the last 2 years, and the results of an investigation of the species and the maturity of the fish captured by each gear. In addition, in Uvira in Congo, the commercialisation of the littoral resources was being assessed, through the monitoring of non pelagic fish entering town markets. From an analysis of all this complimentary data, an assessment of threats to the biodiversity of the lake by littoral fishing practices has been made. Recommendations for management of the fishing practices of the coastal zone have been developed from this, and are presented in a final report on the Fishing Practices of the lake.